Gyrating Hamsters is a fast-paced, highly interactive card game designed for 2-5 players and takes about 30 minutes to play.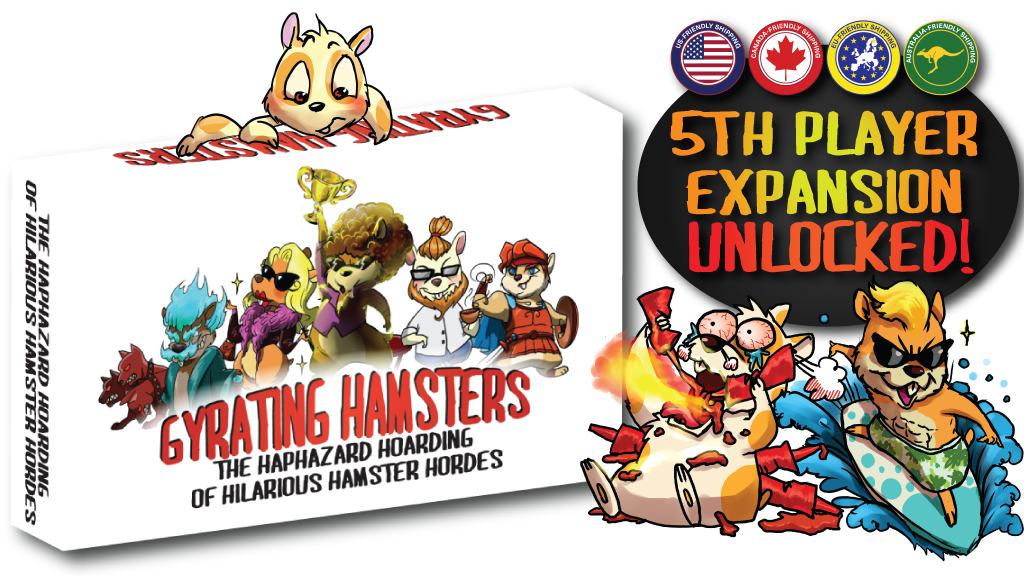 Our Kickstarter campaign ended June 11th and we would love to keep you updated with Pre-Order updates and Gyrating Hamsters news!



Enter your name and email below to be notified when our Pre-Order system is up and running.