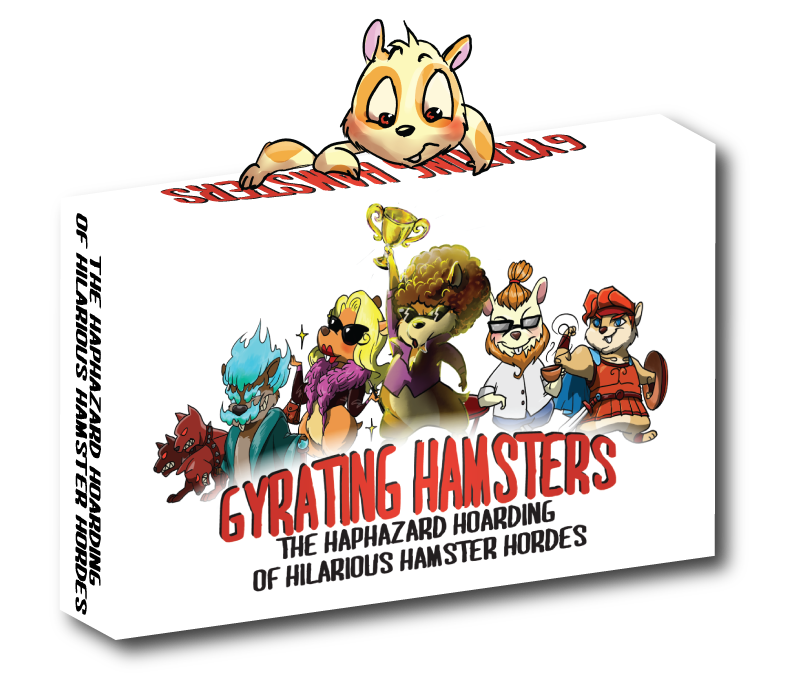 Grow your Hamster Horde faster than your opponents and battle your way to victory in this fast-paced, highly interactive card game designed for 2-5 players.
Hamsters battling for clan supremacy is the wacky type of fun you'd expect from a game named Gyrating Hamsters. It's easy to set up, quick to play, and a party for all involved.
Gyrating Hamsters is a sweet, face-paced game and I love how you can screw your neighbors over too!
Gyrating Hamsters is a very solid game that includes just the right balance of rules, strategies, luck, and laughter.
What really takes this game to the next level is it's art. It is amazing. There are so many amazing characters, each with their own personality.

With two ways to win, which path will you take? Choose to play a clan card like the Hipster hamster, or combat your enemies with Attack Hamsters like Houdini! Feeling down and out? Play special actions to draw additional cards and hope the Hamster Hurricane will sweep away the competition! You'll find that nothing is safe in Gyrating Hamsters. Well, except the Gyrating Hamster!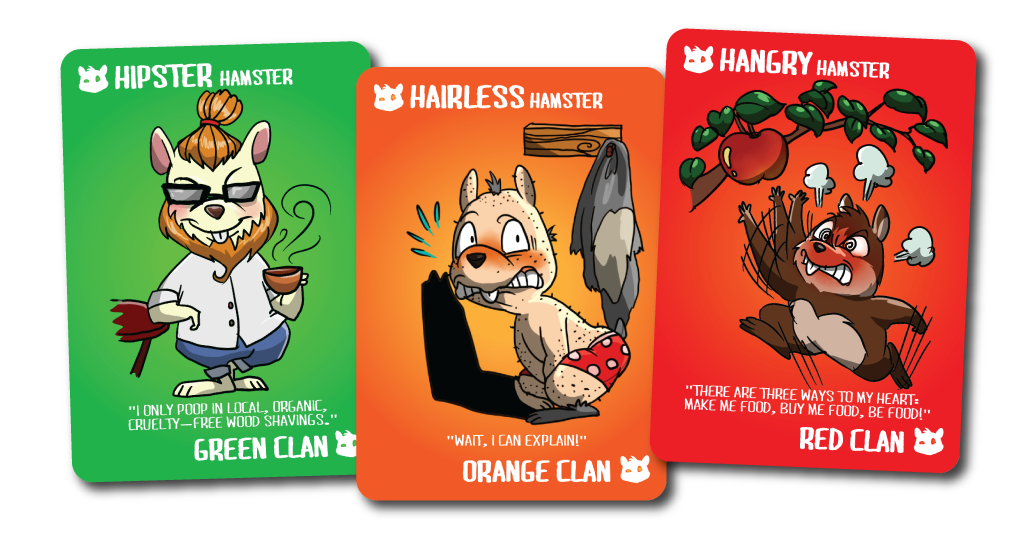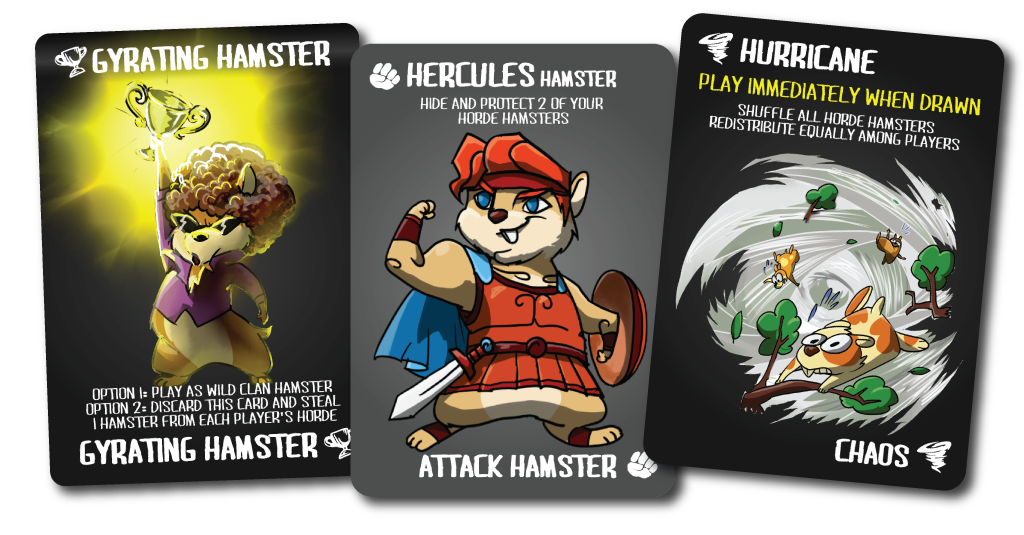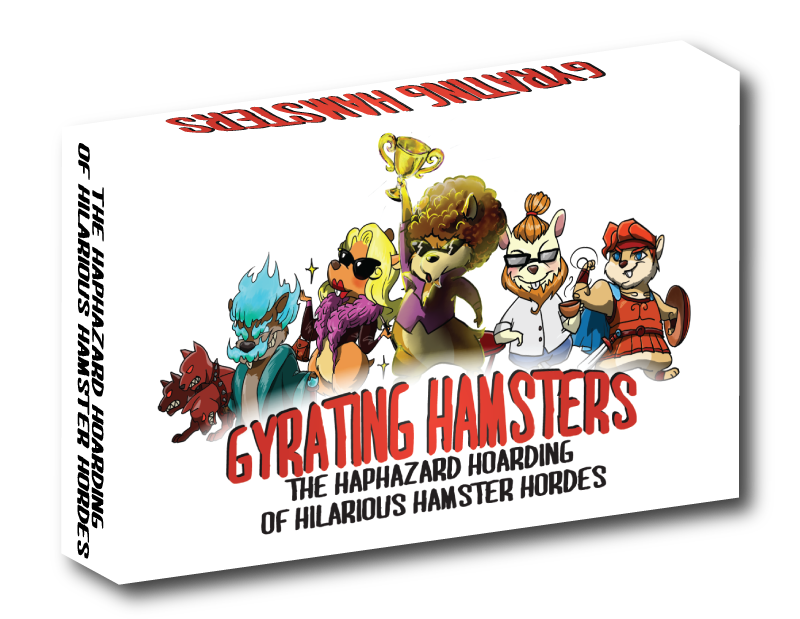 The original game where players race to hoard hamsters, battle their opponents, and avoid impending chaos on the path to hamsterific glory! This casual card game is appropriate for all ages, gaming backgrounds, and animal enthusiasts alike.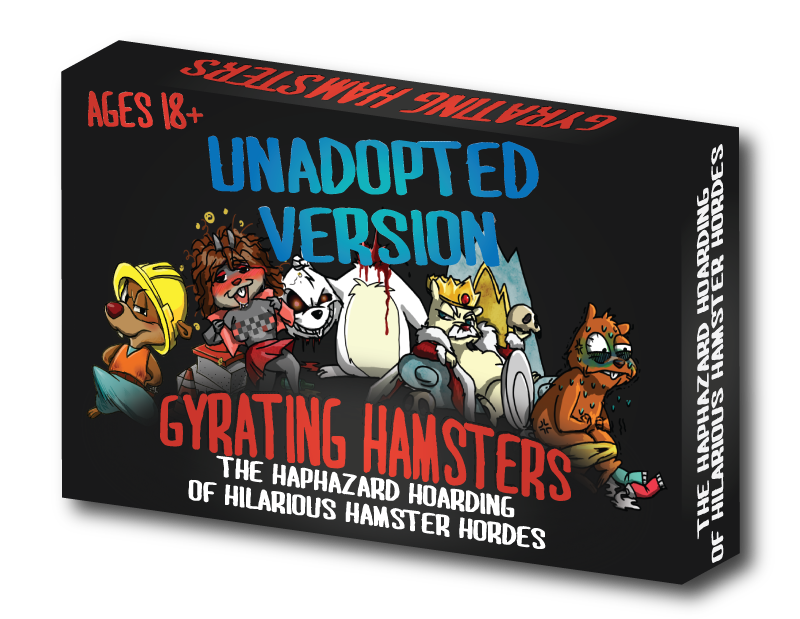 Little known is the darker side of the hamster world. Feast on the new collection of hamsters left "unadopted" to fend for themselves in the cruel world. In this twist on the original game, The Unadopted Version of Gyrating Hamsters is raunchy, twisted, and somewhat demented. It will leave you and your age 18+ friends howling with laughter, grimacing in disgust, and filled with shock and awe.

Gyrating Hamsters was created by Alex & Rebekah Host and Andrew & Allison Gerbsch.